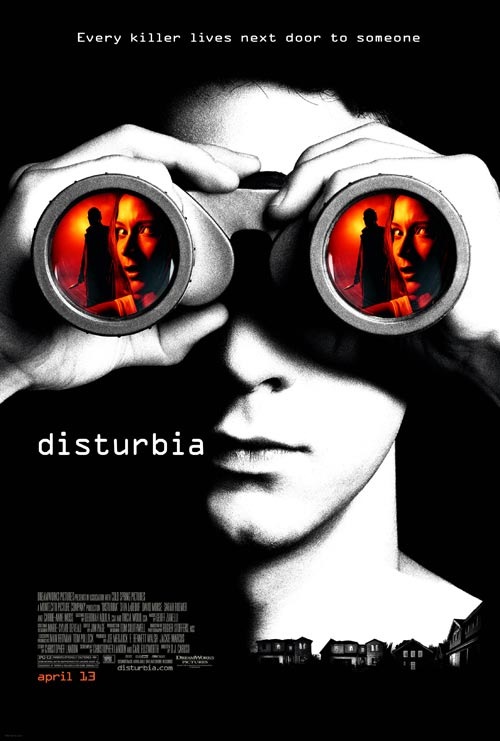 "A teen living under house arrest becomes convinced his neighbor is a serial killer."
I guess anyone who even knows a little bit about movies, or at least knows about Rear Window, is quick to hate this movie before even watching it.
I believe
it's
just because if you know about
Rear Window
you go into this film already knowing that its a ripoff that fails to even mention its inspiration and tries to play it as something original and new. It
isn't
and it
doesn't
even come off as trying to
differentiate
itself from the original too much. I guess the title of "Rear Window with technology" is the best way to sum up the movie.
However, once the comparisons of Rear Window wear off you are left with a pretty fun and entertaining movie. Its cliched, its
predictable
, it tries too hard to please its teenager crowds with moments of comedy that are supposed to be hilarious, but when the film finally settles down and the plot goes underway it is a fun movie for sure.
Its
initial
flaw are the
Rear Window
comparisons which are inevitable and rightly deserved.
-
C+